After being able to map for 133 days, only a few of the 9 people which signed up for the challenge made it to the end. It was for most of them a tough challenge which required dedication and discipline, but as comments have shown so, it should be worth it.
As only the votes of participants were actually counting, I still call 1 general vote for the public which were kind enough to vote on certain maps as well.
The rankings of all participants listed right under this sentence.

Mmeaninglez:     Crun:           Skur:            Suicizer:
#1 Meltdown      #1 Meltdown     #1 Mystic Farm   #1 Meltdown
#2 Mystic Farm   #2 Mystic Farm  #2 Missile Pass  #2 Missile Pass
#3 Missile Pass  #3 Air          #3 Air           #3 Mystic Farm

As the votes show so, we've got a 1st, 2nd and 3th place:
1st, Meltdown, being ranked 3 times as 1st!
2nd, Mystic Farm, being ranked 1 time as 1st, 2 times as 2nd and 1 time as 3th!
3th, Missile Pass, being ranked 2 times as 2nd and 1 time as 3th!
Which brings us to the victorious winner, Skur with Meltdown!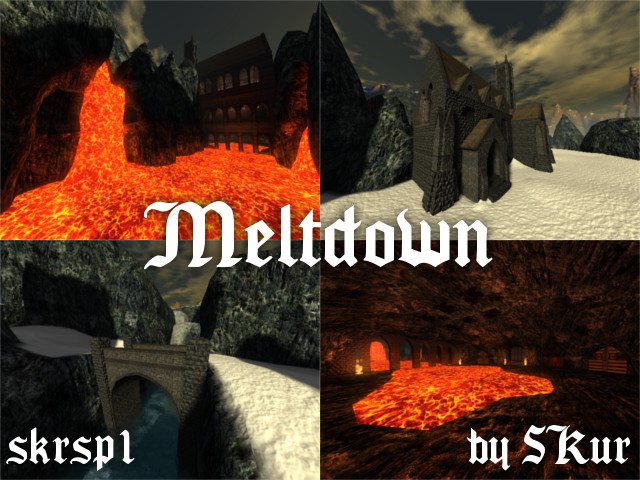 He will be rewarded as his node being promoted on the frontpage of Quadropolis and on top of the bill, some (experimental) reward title on his personal page. Congratulations, Skur!
As evaluational point for all participants; feel free to put your struggles in a comment while you've been mapping for this period of time. This can be very valuable for the next event which might be organized.
I would like to thank all users which have been participating on this event!